My Vogue, what's yours?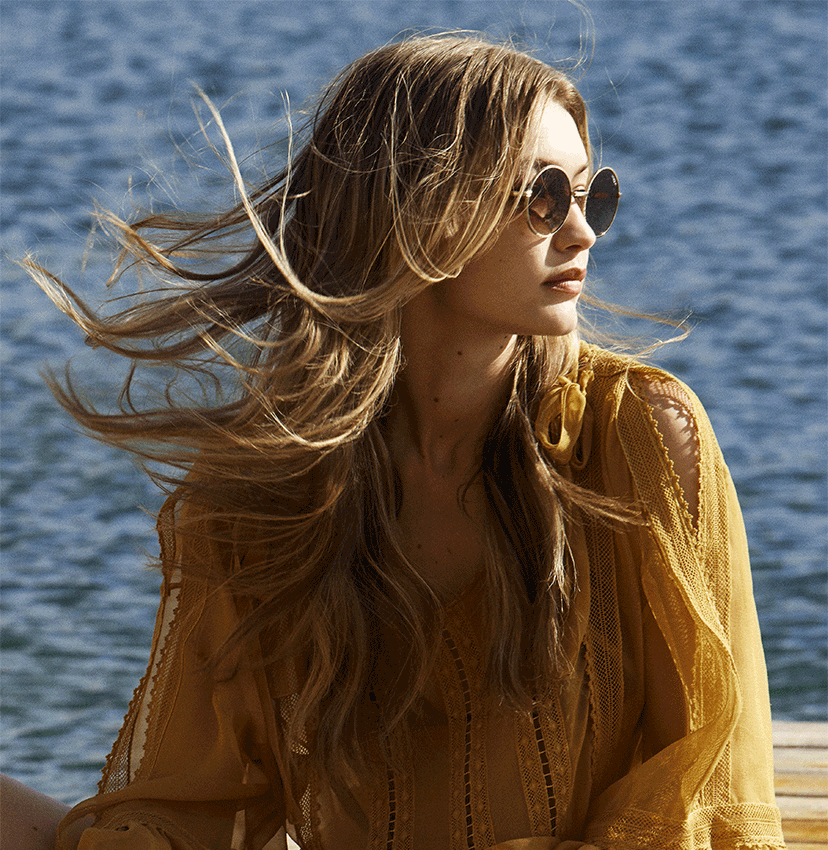 Discover the brand new collection designed by Gigi Hadid. Follow her to make your Vogue a statement of style, flaunting every face of you thanks to Gigi's exclusive boho-glam metal styles and acetate retro shapes.

#SHOWYOURVOGUE
BORN TO DARE
EMade of complementary contrasts between textures and colours, this 90's-inspired cat-eye shape is all about playful dualities and high-impact character.
MAKE A STATEMENT MAKE IT BOLD
Super fine golden frames get trendy flat lenses, highlighting with playful allure the low lens shape of this must-have geometric style in total metal. This season, go for gold.
RETRO-CHIC TOTAL TREND
Guaranteed to add a non-conformist twist to any look, this fine metal sun frame turns carefree everyday style into edgy urban chic, with its original semi-rim construction and petite oval shape.
WEAR IT LIKE YOU MEAN IT
Eye-catching acetate shape and

light-filled colors: these styles are made for the provocative spirits who're not afraid to reveal themselves. Because a distinctive look is all about attitude.
vintage twist, sounds good
How does your style sound? Show it loud with the playful shape of this boho-glam model and wear every shade of glam-rock you can imagine.
everything except ordinary
Sultry-sweet with a sense of sophistication, this petite cat-eye sun model in acetate revisits the world of Fifties-inspired elegance to create a personality packed new look.
All styles will be released soon

Follow us on Instagram to stay updated