Close
Fit: Large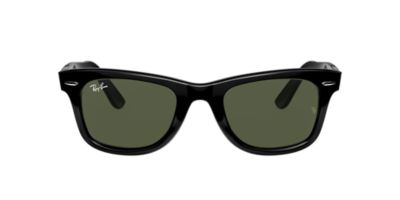 Click and drag to rotate
Email a Friend
Let your friends and family know about this favorite
Close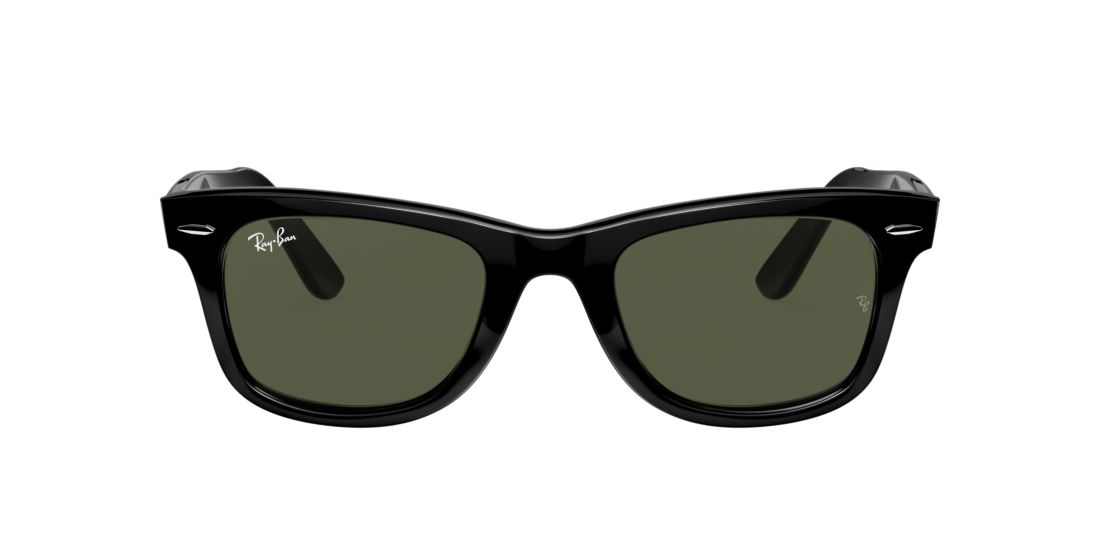 Zoom Out Zoom In Rotate Clockwise Rotate Counter-Clockwise
Close
Product Information
Style: Square, Wrap
Frame material: Acetate
Lens material: Glass
Case Type: no case
Fit: Large
Eye Size: 54
Bridge/Temple Size: 18/150
Looks best on these face shapes:
Oval, Round
The Ray-Ban Wayfarer is simply the most recognizable style in sunglasses in size 54mm. The distinct shape is paired with the traditional Ray-Ban signature logo on the sculpted temples. After its initial design in 1952, the Ray-Ban Wayfarer quickly endeared itself to Hollywood filmmakers, celebrities, musicians and artists, solidifying its iconic status for years to come. This classic version come… Read more +
X close
The Ray-Ban Wayfarer is simply the most recognizable style in sunglasses in size 54mm. The distinct shape is paired with the traditional Ray-Ban signature logo on the sculpted temples. After its initial design in 1952, the Ray-Ban Wayfarer quickly endeared itself to Hollywood filmmakers, celebrities, musicians and artists, solidifying its iconic status for years to come. This classic version comes with a sleek black frame and green lenses.
Rated 5 out of 5
by
landofoz
from
Perfect!
These are my first pair of prescription/polarized sunglasses and I love them so much! The fit, the style, how comfortable they are, and especially how I can see the world in a whole new light! I find myself wearing them inside stores and even at night - they are that comfortable and even when it's dark I see so perfectly with them on!
Date published: 2018-02-28
Rated 4 out of 5
by
BLKRSN
from
Comfy and stylish
Classic ray ban look, polarized lenses with official ray ban logo. Stylish and comfortable, bit expensive, but I'm sure will stand the test of time
Date published: 2017-10-09
Rated 5 out of 5
by
lvgirl09
from
Love these sunglasses
Love these sunglasses. Very contemporary. Great fit!
Date published: 2017-05-05
Rated 5 out of 5
by
Melgomez1212
from
Love my Ray Bans
They fit perfect and they're stylish with that old school look.... love em!
Date published: 2017-04-30
Back to top