Close
Shopping bag
0 Item Items
Just added:
Subtotal:
Close
Favorites
0 Item Items
Just added:
Create account
Already have an account? Sign in
The future's so bright with sunglass hut
Easily save addresses and payment methods for future orders
Track and manage orders from the web or mobile phone
Get exclusive access to special offers, promotions & insider previews
Save your favorite shades to your personal wishlist & share with family & friends
Dish on must-have sunglasses & write a review for others to read
Email a Friend
Let your friends and family know about this favorite
Close
Zoom Out Zoom In Rotate Clockwise Rotate Counter-Clockwise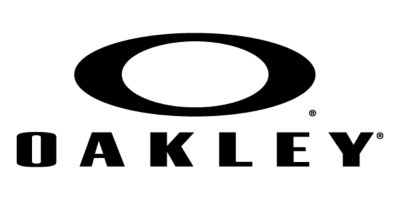 The mobile launcher of performance eyewear is a lightweight shell of reinforced nylon. The Large SOFT VAULT protects BELONG™, BEHAVE™, BETRAY™, BREATHLESS™, BIG SQUARE WIRE®, BOTTLECAP™, CROSSHAIR™, DISOBEY™, ENDURING™, ETERNAL™, EYEPATCH™, EYE JACKET® 2.0, EYE JACKET™ 3.0, FATCAT™, FELON™, FROGSKINS®, GASCAN®, GASCAN® S, GRAPEVINE™, HALF JACKET™, HALF WIRE™ 2.0, HIJINX™, HATCHET™, INMATE™, MAGNESIUM FOUR™, MAGNESIUM FOUR™ S, MINUTE® 2.0, MONTEFRIO™, MONSTER DOG™, MONSTER DOGGLE™, MONSTER PUP™, NANOWIRE™ 1.0, NANOWIRE™ 2.0, NANOWIRE™ 3.0, OAKLEY DART™, OAKLEY RAVISHING™, OIL DRUM®, OIL RIG™, O ROKR™, O ROKR™ PRO, PLATE™, POCKET™, RADAR®, RAZOR BLADES®, RIDDLE™, ROMEO® 2.0, SCRIPT™, SPEECHLESS™, SPIKE™, SPLICE®, STRAIGHT JACKET®, TEN™, THUMP PRO, UNKNOWN®, VALVE®, WARDEN™, WHY® 8.0, WHY® 8.1, WHY® 8.2, XX™, ZERO™, ZERO™ S, ZERO™ 0.4, ZERO™ 0.4 Squared, ZERO™ 0.4 Squared Small, ZERO™ 0.7 or ZERO™ L.
OUR PROMISE TO YOU
EASY COME,
Easy GO
Free shipping and
returns in the US
and Canada
YEAR IN THE
CLEAR
Get 50% off a replacement
pair if your sunglasses get
damages within 1 year
90 DAY
DO-OVER
No questions asked
90 days returns
FIT FOR YOU
Custom fittings in
every new pair
POLISHED AND
PRIMPED
Free cleaning and
adjustments for life
Authentic
sunglasses
guaranteed
Back to top
CUSTOMER SERVICE | USA 1.800.SUNGLAS
Loading
Loading